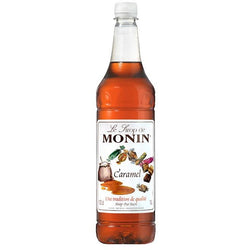 Monin Caramel Syrup 1 Litre
A must-stock, Monin Caramel syrup is one of the most popular and versatile flavours in the range. This golden amber coloured syrup can be used to create sweet coffees, teas and chocolates, dessert cocktails or simply drizzled over ice cream.
Monin Caramel syrup fits perfectly with fruit flavours such as Apple or Pear in coffee.
Sold in a 1 litre bottle.