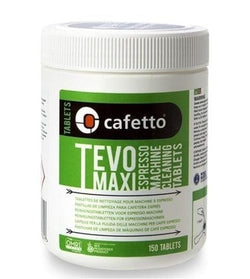 Maxi Bean to Cup Cleaning tablets
Cleaning tablets for bean to cup coffee machines. Tub of 150 tablets.
Keeping the brew chamber clean with regular cleaning cycles can greatly improve the quality of the coffee and extend the life of the machine. These tablets dissolve coffee solids leaving your machine clean and efficient.
£12.08
Excl. VAT
£14.50 Incl. VAT