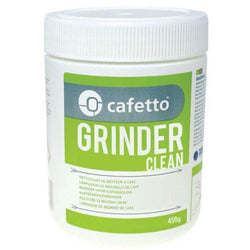 Cafetto Grinder Cleaner Tablets 450g
For the effective thorough cleaning of your coffee grinder, Caffeto grinder cleaner tablets are a food safe, all natural and remove the need for dismantling your grinder.
These coffee bean shaped tablets remove stale coffee aromas and residue from the grinding burrs and internal casing.
100% food safe and gluten free
Cleans grinder burrs and casings
Removes flavoured coffee odours
450g of tablets.