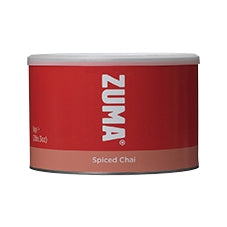 Zuma Spiced Chai 1 Kg
Spiced Chai is a luxurious, aromatic spiced milk drink with a warm comforting taste.
A subtle combination of natural ingredients including ginger, cinnamon and nutmeg, let this beautiful blend of spices melt away your stresses and strains. Breathe in the intoxicating aroma, sip the sweet spicy milk and float away with this soothing, warming spiced chai drink.