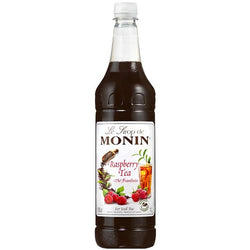 Monin Raspberry Tea Syrup 1 Litre
Using only natural ingredients, Monin's Raspberry Tea syrup delivers an amazing infused tea taste.
This intense fruit flavours packs a powerful fruity punch and marries perfectly with the naturally astringent, smoky taste of black tea to create an authentic, refreshing iced tea.
Simply combine 30ml with soda water for a refreshing iced tea.