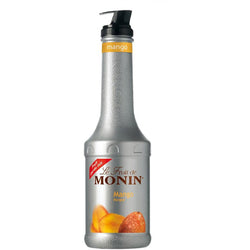 Monin Mango Puree 1 Litre
This is a tropical, sweet and incredibly delicious puree from Monin. Branch out and enjoy a whole new level of succulent, authentic mango flavour when you add Mango Fruit Purƒ?ªÇúe to teas, lemonades, smoothies, or cocktails.
Try with other tropical favourites such as banana, coconut and citrus flavours.
Allergen Free, Contains Real Fruit, Dairy Free, Gluten Free, Halal, Kosher, No Artificial Flavors, No Artificial Sweeteners, Non GMO, Vegan.
1 Litre bottle
£11.60
Excl. VAT
£13.92 Incl. VAT