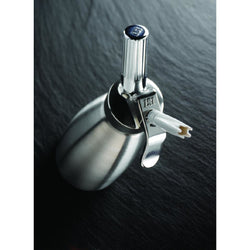 ISI Cream Whipper
The iSi Cream Profi Whipper is for the preperation of whipped cream, flavoured cream and desserts.
Use fresh double cream, add a flavoured syrup and shake to instantly produce whipped cream. Perfect for topping coffee, lattes, cappuccinos, frappes and hot chocolate quickly and easily.
Replacement gas sold seperately.
£77.38
Excl. VAT
£92.86 Incl. VAT