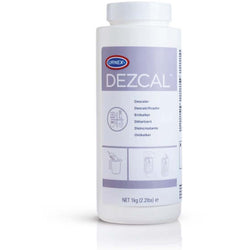 Dezcal Espresso Machine Descaling Powder 1kg
Dezcalƒ?½ is a citric acid based, non-toxic, biodegradable and safe descaler that breaks down lime scale and calcium deposits.
Dezcalƒ?½ is safe and easy to use for the effective descaling of boilers and heating elements, it can even be used to maintain faucets, sprayheads and milk systems.
Sold in a 1kg tub.
£24.88
Excl. VAT
£29.86 Incl. VAT