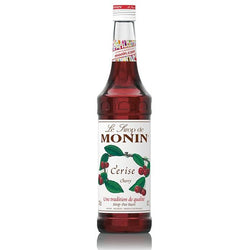 Monin Cherry Syrup 70cl
Monin's cherry syrup has the just-picked taste of sweet, fresh cherries. It has a ripe aroma with a hint of tartness. Used in a 'Singapore Sling' for the perfect cherry hint - it can also be added to cola for a refreshing drink.
Use for coffees, cocktails, sodas, smoothies, fruit punches, tea, cocoas or for something a little more special use with Champagne or white wine.